Mt. Joy Baptist Church - Trussville
Church
205-655-9303
4200 Valley Road, Birmingham, AL 35235
TASTE &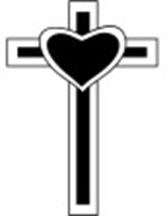 SEE….
We, the members of Mt. Joy Baptist Church -Trussville, attempt to give you a taste of the wonderful experience we share in attending Mt. Joy.
Mt. Joy is a historical church, founded in 1857, with a contemporary worship flavor and a vision of growth for the future.  Mt. Joy is a church small enough to know you, yet large enough to minister to your needs………
Pastoral counseling
Bible study
Couples' Ministry
Music Ministry
Youth Ministry
Praise Dance Ministry
Bell Choir Ministry
Usher/Greeters' Ministry
Sunday School
and more.
Come to the church where there is always LOVE and JOY.